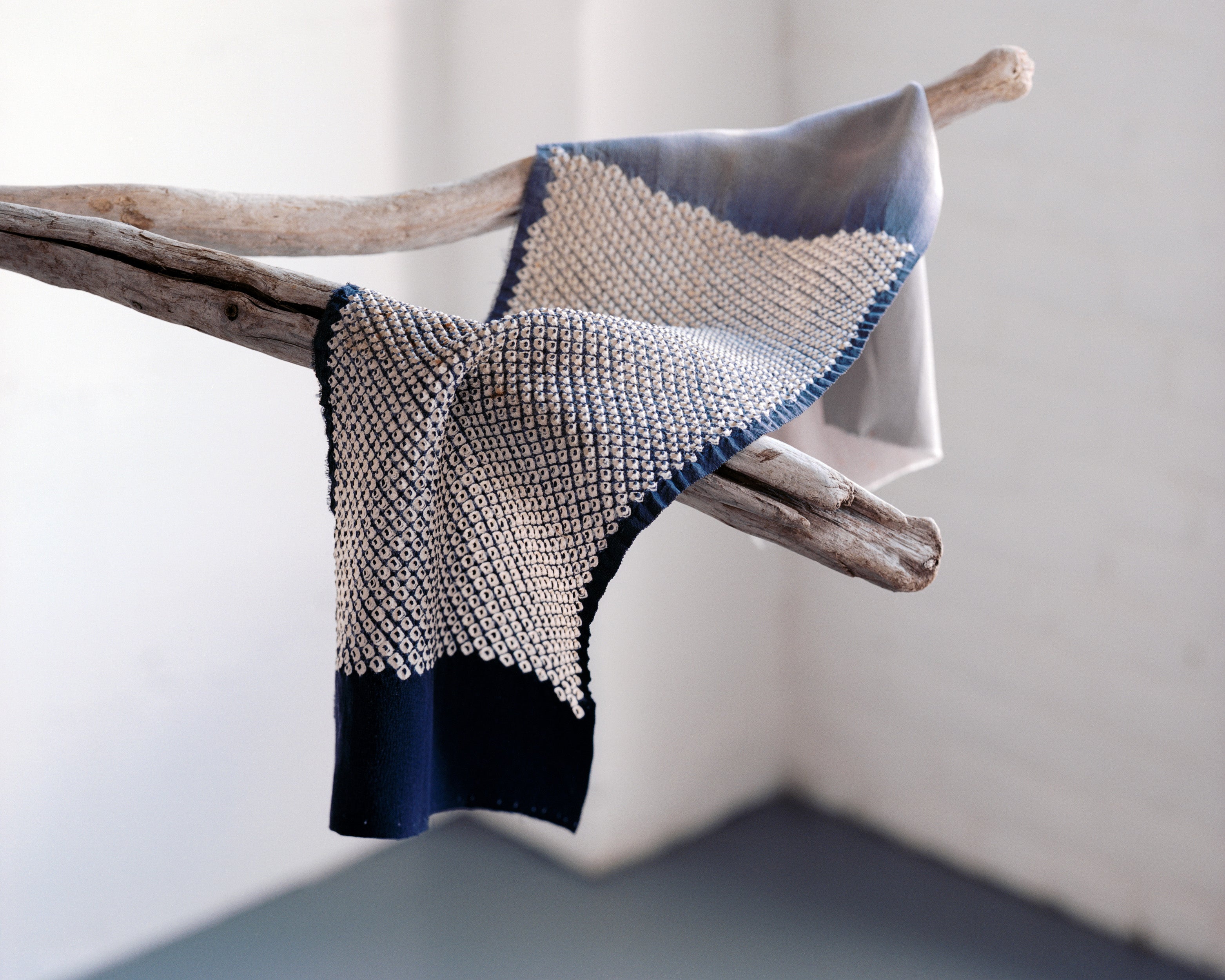 Draped Indigo Shibori Fine Art Photograph
An indigo shibori kimono collar, photographed in Textile Hive's Portland space.
Professionally photographed archival-quality drymount art board available in two sizes.
Each Textile Hive piece is printed on demand. Please note that due to differences in display settings, the final product may differ slightly from the virtual representations onscreen.